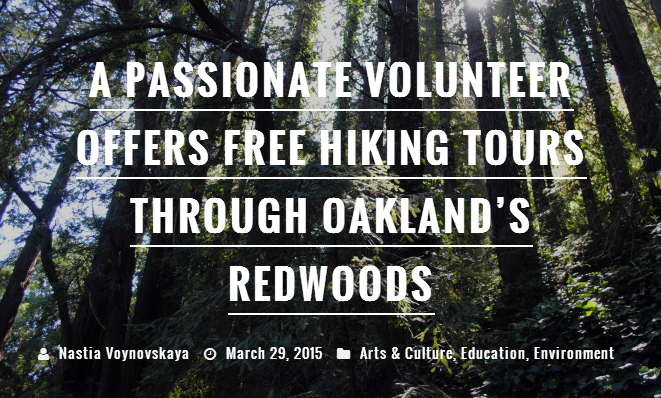 On Thursday, I led Oakland Local reporter Nastia Voynovskaya and four of her friends on a three-hour hike from Dimond Park to the Chabot Space & Science Center, where we then hopped on the 339 AC Transit bus line for a ten-minute ride back to Dimond. It was a fantastic day in Oakland parks, and her article does a great job of capturing the spirit of my passion for the trail system. Click here to read the story.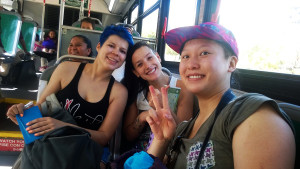 After a great hike and a few cookies packed in
from La Farine, the bus ride back was a breeze.
Thank you, Nastia (left), and Oakland Local!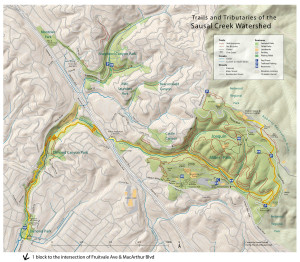 For a map of the route covered in the story, click here.