Click HERE for current weather conditions at Chabot Space & Science Center.
Trail Map
Dimond Park to the Bay Area Ridge Trail

---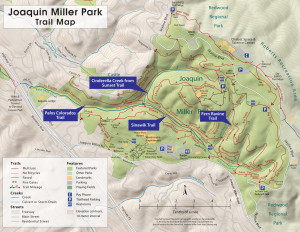 ---
Emergency Map
The map below provides the nearest address (where possible) to every trailhead in Dimond Canyon and Joaquin Miller Park, and should help first responders find your location when reporting an emergency. Suggest edits HERE.