In the 1850's, fueled by the California Gold Rush, an ancient redwood forest was drastically logged to help build San Francisco. Yet one old tree was left behind.
Our new documentary highlights "Old Survivor", the only remaining old-growth redwood in the East Bay hills, and tells the story of Oakland's resilient, ecologically amazing, and now protected redwood forest.
Featuring Save the Redwoods League, City of Oakland Parks, and the East Bay Regional Park District, the film promotes outdoor recreation and open space networks, encourages stewardship, celebrates local history, and educates the viewer about redwood forest ecology.
Oakland Trails worked with filmmakers Emily Fraser (who co-directed our previous film, Trailhead, 2015) and Nicholas Berger. Runtime is 22 minutes.
The World Premiere was a free event for Oakland Trails members and special guests, and simultaneously served as Save the Redwood League's Centennial Celebration in Oakland. Held at the Chabot Space & Science Center on the evening of Tuesday, October 9, 2018, partners and community groups participated in the reception. We hosted 800 attendees over the course of the evening.
Do you run a film festival? Visit our project page at FilmFreeway.
---
What people are saying about Old Survivor:
"Thank you, Stan, for your gift to Oakland."
–City of Oakland Mayor Libby Schaaf
"The Old Survivor film is a terrific story with many heroes, from the nonprofit partners and public agencies that steward our parks to the redwoods themselves."
–Sam Hodder, President & CEO, Save the Redwoods League
"Congratulations on a fantastic premiere and wonderful film. I purchased a thumb drive to send to my grandson in Switzerland. It will remind him of his hikes with me in the redwoods."
–Brian S., Oakland resident
"Thank you for masterminding the formula for success and inviting us all along for the ride…truly a prideful night for Oakland."
–Patty C., Premiere Event Volunteer
---
---
Screenings
09/13/2018 – Temescal Street Flicks, Oakland, CA (sneak preview)
09/19/2018 – The Battery, San Francisco, CA (private screening)
10/09/2018 – Chabot Space & Science Center, Oakland, CA (World Premiere)
10/14/2018 – The New Parkway Theater, Oakland, CA (Local filmmaker spotlight series)
Film Interviewees
Emily Burns, Director of Science, Save the Redwoods League
Stan Dodson, Founder & Executive Director, Oakland Trails
Robert E. Doyle, General Manager, East Bay Regional Park District
Sam Hodder, President and CEO, Save the Redwoods League
Jason Mitchell, Director, Oakland Public Works
Nicholas Williams, Director, Oakland Parks, Recreation, and Youth Development
Deborah Zierten, Education & Interpretation Manager, Save the Redwoods League
---
Production Team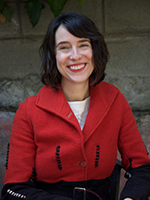 Emily Fraser – Co-Director/Producer, Cinematography
Emily Fraser is a documentary filmmaker committed to finding the poetry in the every day while provoking cultural change around pressing social and environmental issues. Her work has been shown at Doc NYC, Big Sky Documentary Film Festival, the International Wildlife Film Festival, and LUNAFEST, among others. Emily works as a freelance director and cinematographer, and as a lecturer on film production, history, and theory at Santa Clara University. In a previous life, she worked as an environmental consultant, focusing on projects in conservation, resource management, and alternative energy. Emily holds a bachelor's degree in environmental policy and art/architecture from the College of William and Mary and an MFA in Documentary Film and Video from Stanford University. Website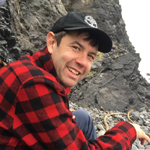 Nicholas Berger – Co-Director/Producer, Cinematography
Nicholas Berger is a documentary filmmaker whose films have aired on PBS, been nominated for two Student Academy Awards, and have been shown in film festivals around the world including IDFA, Edinburgh International Film Festival, Silverdocs, Palm Springs Shorts Fest, and Ann Arbor Film Festival. Nicholas has worked on all aspects of filmmaking from producing and directing to shooting and editing and has worked on films for the History Channel, Discovery, CNN and PBS. He is also the co-author of two children's books on filmmaking for Klutz Press. Nicholas holds a bachelor's degree in philosophy from Brown University and an MFA in Documentary Film and Video from Stanford University. Website
Jonathan Clark – Aerial Cinematography
Jonathan Clark is a cinematographer and drone pilot based in the San Francisco Bay Area. Website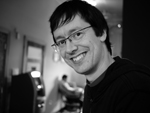 Antosh Gazel – Timelapse Photography
Antosh Gazel is an Oakland based filmmaker originally from England. He fell in love with the Bay Area as soon as he arrived here, and has a passion for the wildlife and landscape of California that he hopes to show in his work. He has been the cinematographer for Cinemasports film submissions on 2 occasions, both shown at the Mill Valley Film Festival. He works with local non-profits on time lapse, short films and documentaries, and on personal filmmaking projects. Website
Ryan Malloy – Editor
Ryan Malloy is a documentary filmmaker based in San Francisco, CA. He is interested in framing the stories of urban landscapes and the people who find their way in them. His documentary pursuits are enriched by his years of work as an urban planner. He hopes to bring focus to the spontaneous ways people interact with the built environment and the effects of urban policies on their lives. Ryan has worked in both production and post-production roles on a wide variety of documentary and client projects. His own short documentary films have screened in festivals around the world and have won several awards. Ryan is a graduate of Wesleyan University and holds a master's degree in urban planning from the University of Michigan and an M.F.A. in Documentary Film and Video from Stanford University. Website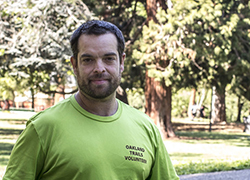 Stan Dodson – Executive Producer
Stan Dodson, manager of La Farine Bakery in Oakland's Dimond District and founder of the nonprofit organization Oakland Trails, has worked as a volunteer to promote, maintain, and enhance the trail system that connects Dimond Park to the Bay Area Ridge Trail since 2008. Stan provides leadership for community involvement up and down the hill, including producing the documentaries Trailhead (2015) and Old Survivor (2018), directing Oakland Volunteer Park Patrol, and leading hiking tours, trail maintenance, and enhancement projects in Oakland's wildland parks. Through these efforts, Stan strives to inspire outdoor recreation and park stewardship while shining a bright light on the City of Oakland.