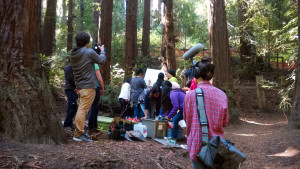 Today, we filmed Friends of Sausal Creek (FOSC) working with EarthTeam and juniors and seniors from Skyline High School's "H2Oakland" program. The work included native plantings, trail work, clearing invasive ivy, and leadership training. And after lunch, they learned how to find, identify, and survey insects from the creek area. We were in another gorgeous Oakland park location: the Monterey Redwoods area of Dimond Canyon Park.
Formed in 1996, Friends of Sausal Creek is a group of community members protecting Sausal Creek at a grassroots level. The Friends recognize that citizen participation—from residents to decision-makers, teachers, and students—is critical for building a long-term commitment to protecting Sausal Creek as a natural resource for the greater Oakland community. Click here to learn more about the many ways you can support FOSC's programs.
EarthTeam programs empower youth to become lifelong environmental stewards. Students implement action projects that provide active learning about environmental science. They engage in peer-to-peer education activities, sharing their school-based service-learning projects with other students. EarthTeam's leadership opportunities promote pathways to college and environmental science and technology careers. Click here to learn more about how you can support their many programs to educate and involve youth.
The Skyline Watershed Internship – "H2Oakland" – is a collection of Juniors and Seniors from the Green Energy Academy at Skyline HS that are devoted to making the Sausal Creek Watershed cleaner and greener. Throughout the course of the year, students participate in community restoration projects and are given opportunities for leadership on campus and in the community with Friends of Sausal Creek.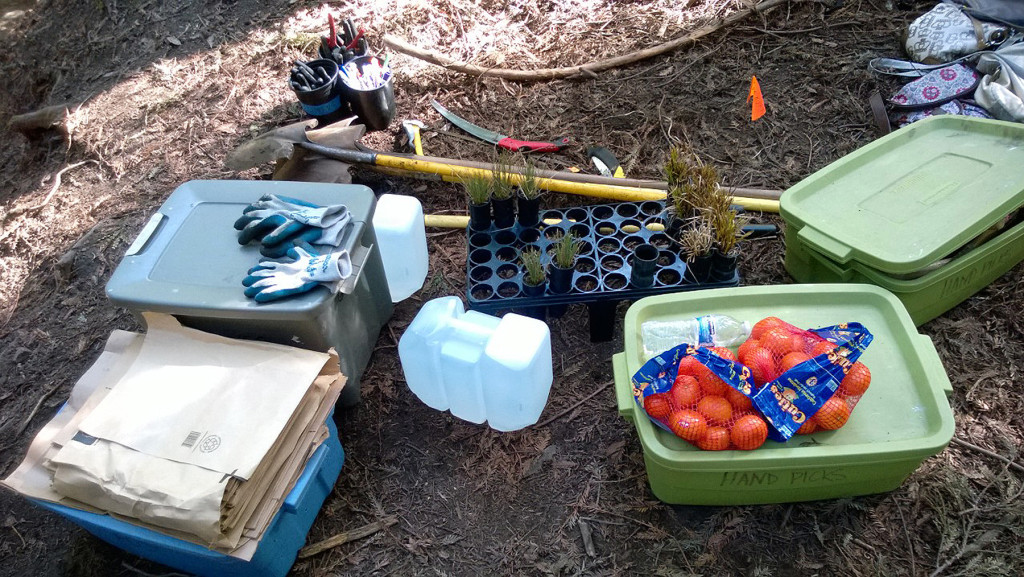 water, gloves, tools, native plants, and snacks…an excellent
set-up for a day of volunteering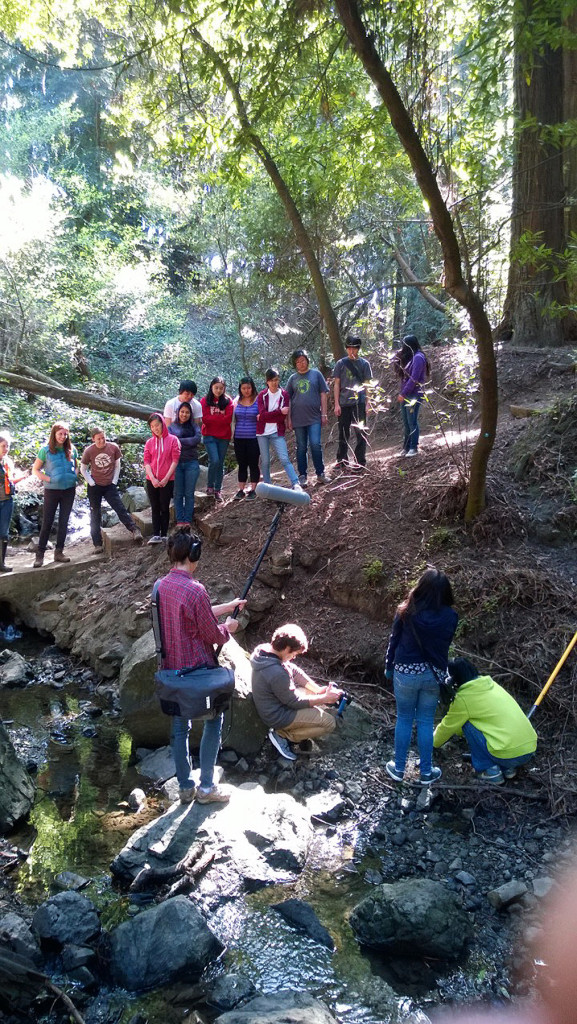 planting native sedges and rushes along the
banks of Palo Seco Creek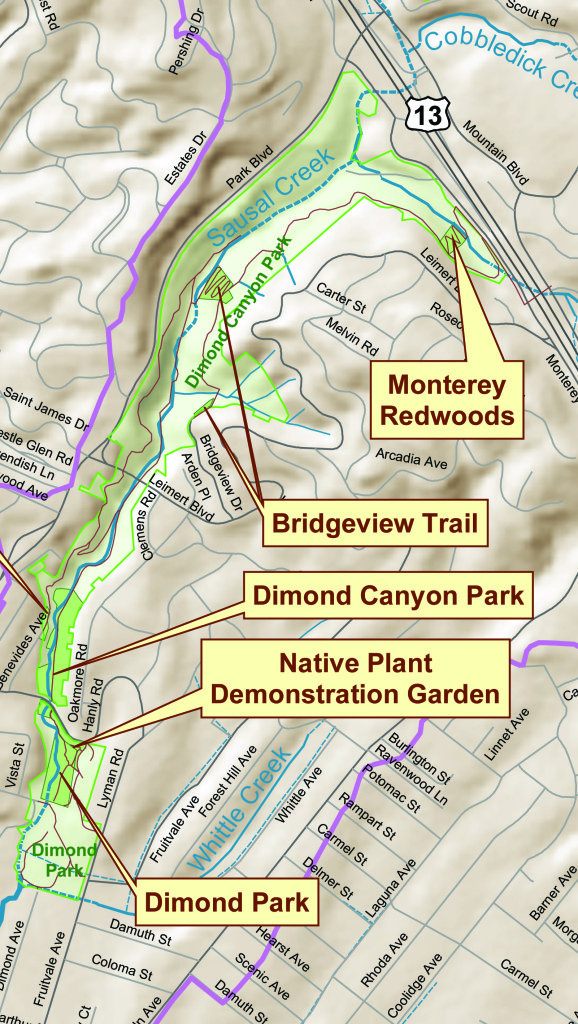 just five of the more than twenty FOSC worksites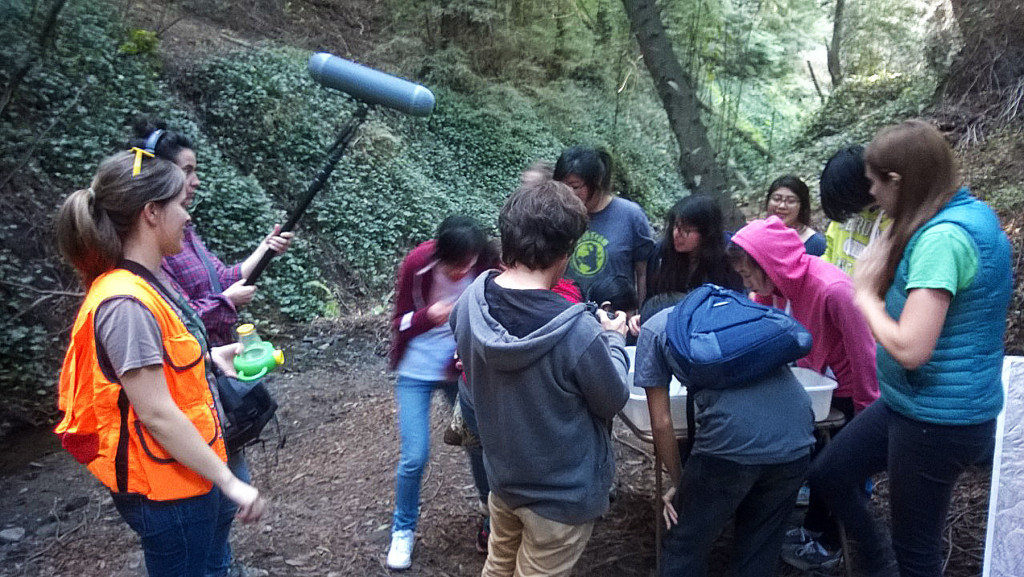 surveying and identifying insects
crane shots over Palo Seco Creek