Bootleg (unauthorized) trails are a growing problem in Joaquin Miller Park, and all trail users are to blame. On this particular hillside near the meadow, we witnessed mountain bikers riding/sliding down through the area, while hikers and runners would use it as an uphill shortcut to Sanborn Dr. Erosion was burying the Sinawik Trail, trail users were exposed to safety hazards, and Palo Seco Creek below was experiencing negative environmental impacts.
Meeting with Oakland Public Works staff, Oakland Trails volunteers, along with members of the Bicycle Trails Council of the East Bay, came to a consensus for a plan to block the top of the scarred hillside with temporary fencing and signage, while installing a split-rail cedar fence below to protect the creek.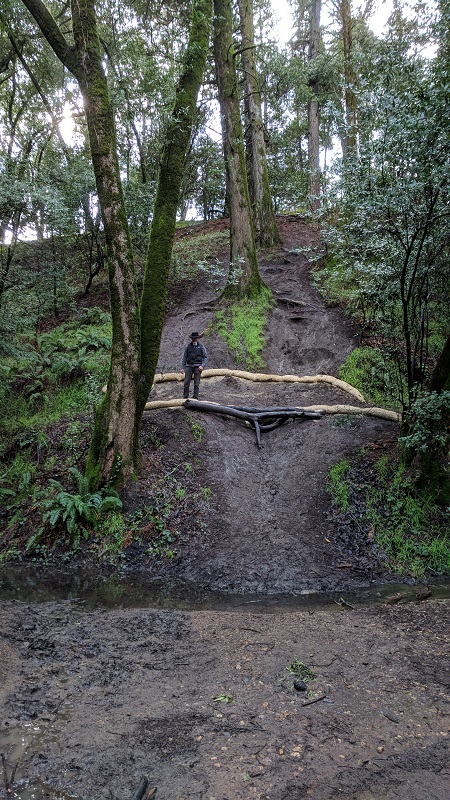 Leading a group of 18 volunteers from Impossible Foods, we got to work installing the fencing and signage.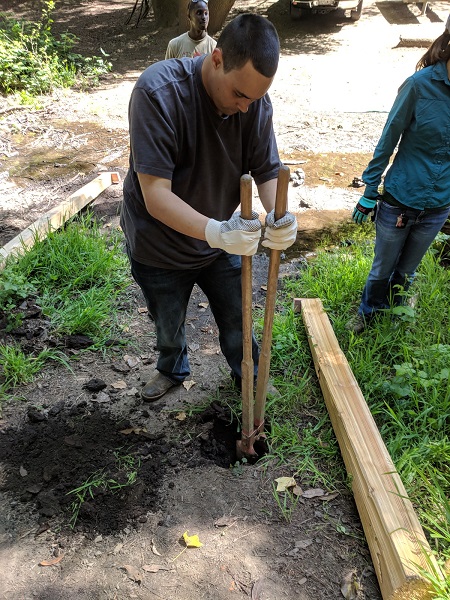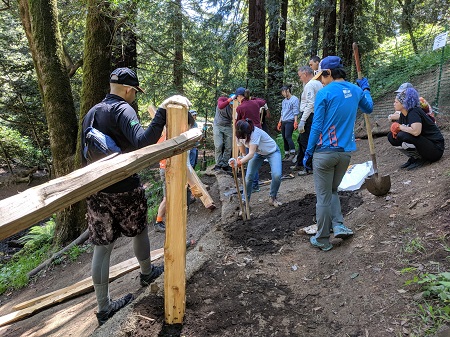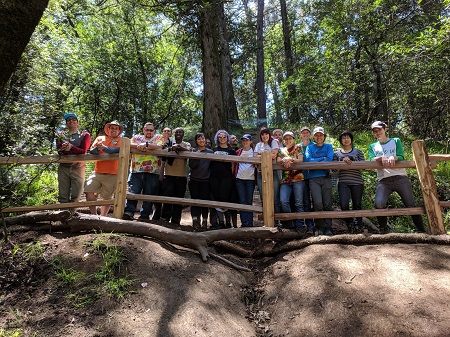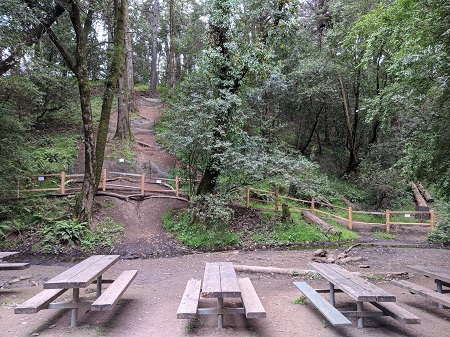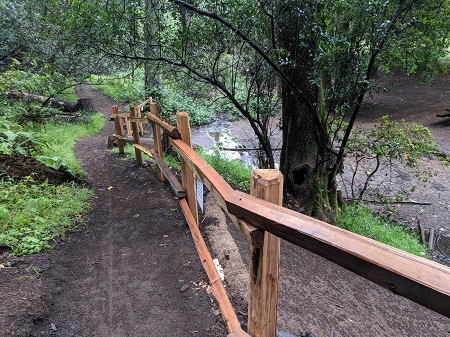 Please respect this work led by local mountain bikers and hikers working together to mitigate negative impacts caused by inappropriate park use. Trail users will be safer, and the creek and watershed will be healthier.
Special thanks to Oakland Public Works Environmental Services, the Bicycle Trails Council, Ashby Lumber, and volunteers from Impossible Foods.