Last winter, a large bay tree slid down the hillside and landed smack dab in the middle of the Dimond Canyon Trail. We were able to move the trail around the still-living tree, but a lot of impermeable soil, aka muck, now plagued the area. With any rain at all, about 30 feet of trail turned into a mud pit.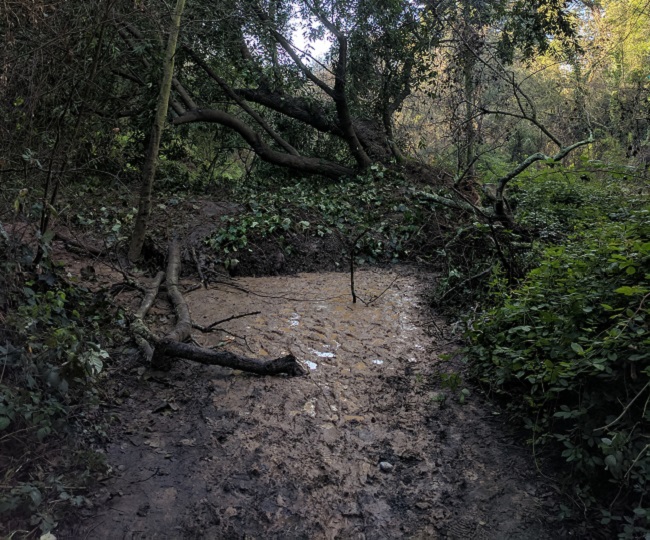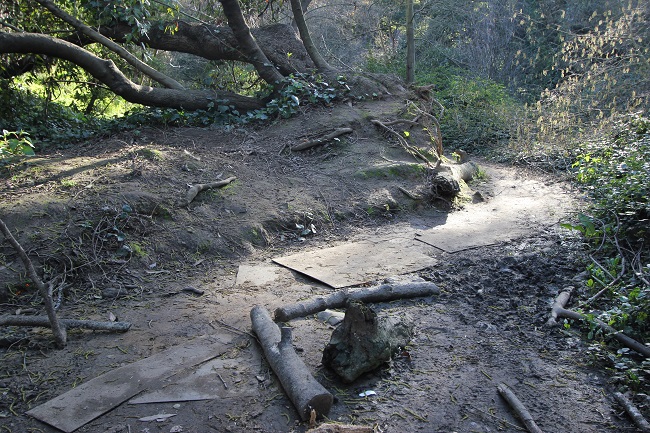 You can see above that a trail user laid out some plywood to help navigate through the affected area, but in early February we engaged Oakland Public Works staff to plan a more permanent fix. The plan was simple: build about 30 feet of causeway, or raised trail, to improve the route. A bridge was included in the design to allow any rain runoff to make its way to nearby Sausal Creek.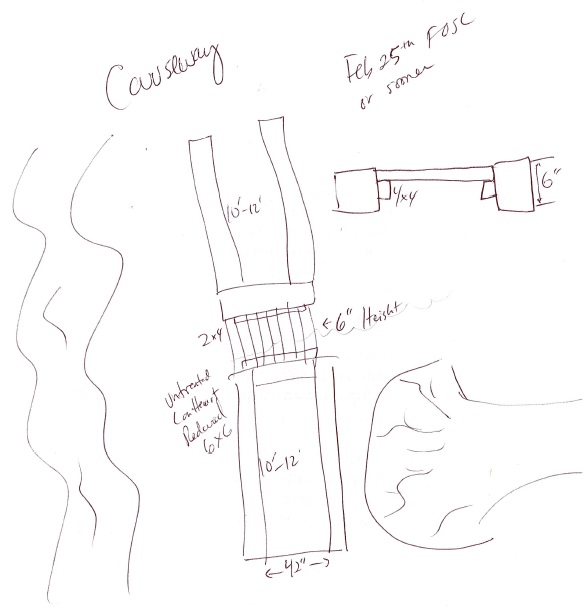 With approval in place from a Public Works Supervisor, we teamed up with Friends of Sausal Creek (FOSC) to finalize the logistics and pick a work day. Oakland Trails would fund this project, procuring and prepping all the needed materials, then meet up with FOSC's monthly trail crew to install it.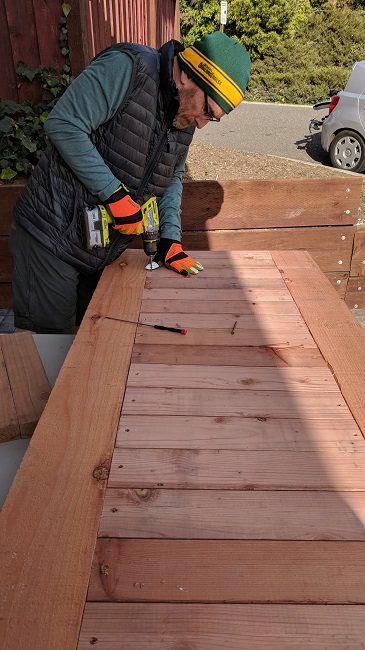 We picked up the materials, about $900 worth of redwood, deck screws, and rebar, then staged the project at my home in Oakland. There, my brother and I drilled out the holes for the rebar and pre-built the bridge.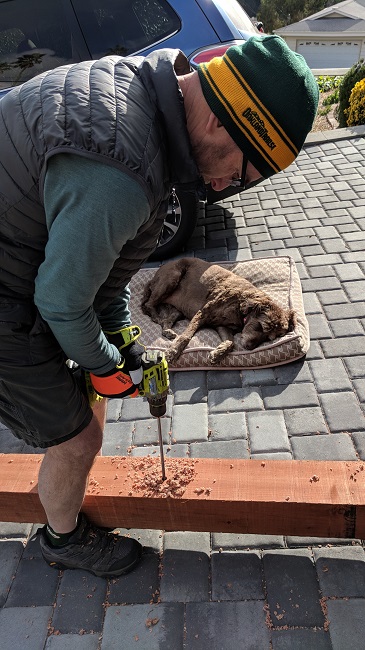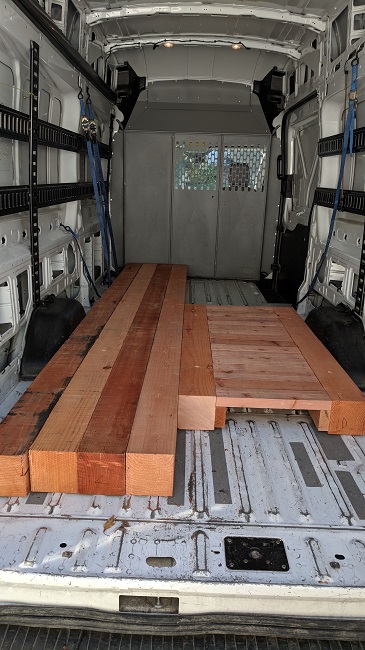 On the morning of the workday, we delivered the materials to the Dimond Canyon Trailhead, staging it all near the four yards of gravel provided by the City of Oakland.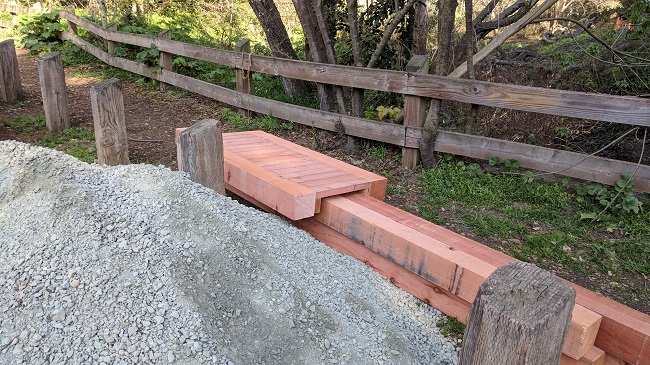 Having met up with the FOSC trail crew, we hand-carried the timbers and the pre-built bridge to the site, then began framing out the causeway.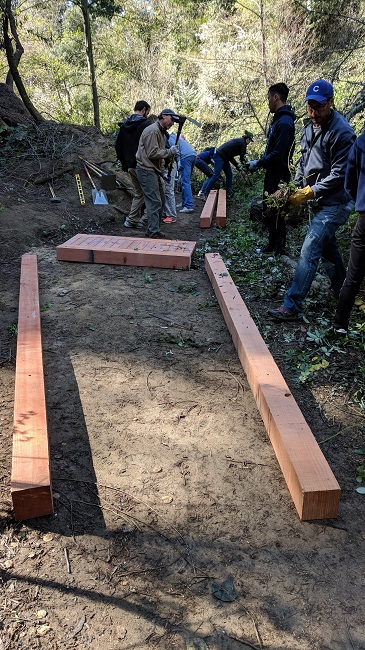 Once the frame was secure, we started filling it with gravel, tamping in the crusher as we went along.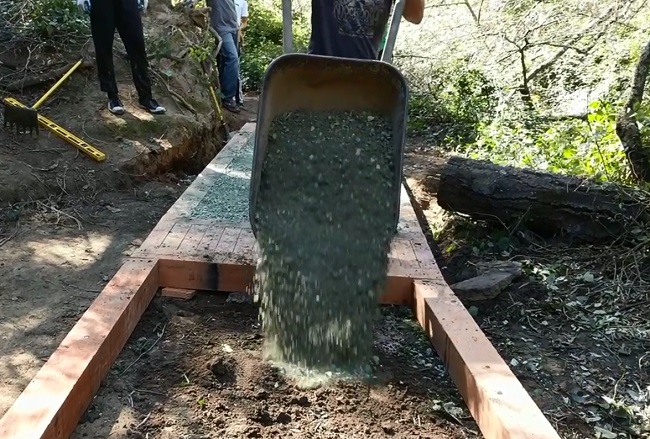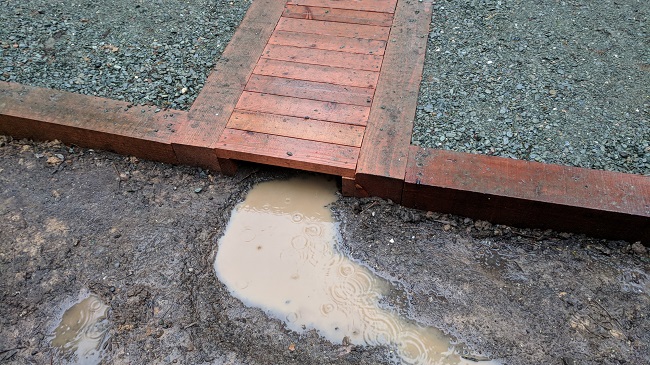 After completing the project, we were lucky to get some good rain to test the drainage. We were pleased to see it working as planned.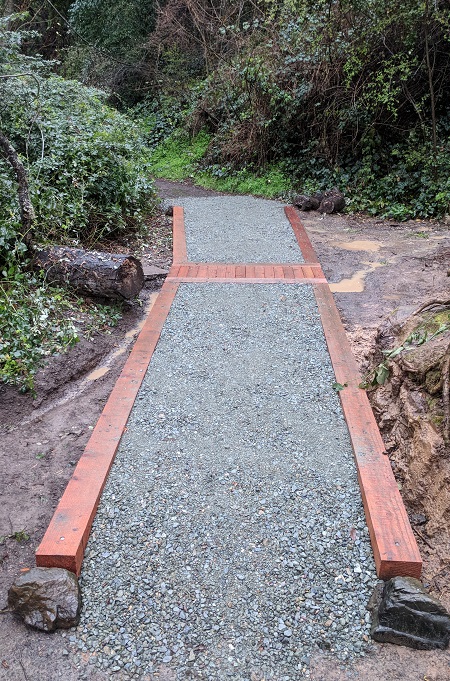 Special thanks to Friends of Sausal Creek, Ashby Lumber, La Farine Bakery, and Oakland Public Works for partnering with us on this project.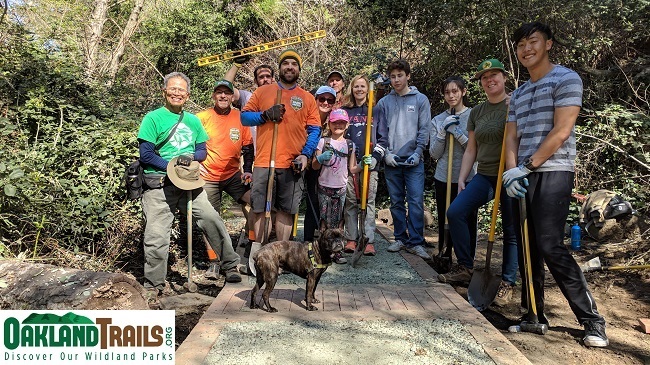 Please donate to our stewardship programs.