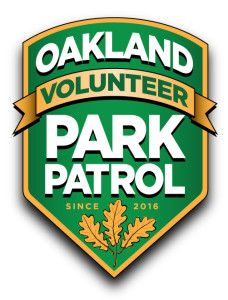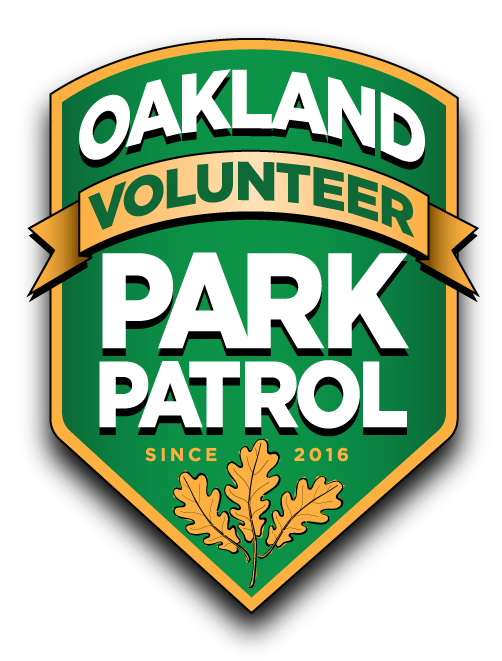 At this time last year, we had just launched Oakland Volunteer Park Patrol. So now, it's time to celebrate our first anniversary! We've grown to be 44 volunteers strong – hikers, mountain bikers, trail runners, and dog walkers – all using our training to help welcome and assist park users, address park maintenance issues, and assist OPD and OFD in emergencies.
We've logged 3,043 volunteer hours and have assisted 2,802 park users. We've led free hiking tours, removed litter and graffiti, and this winter, when the trails took a beating, we cleared more than 200 fallen trees, keeping the trails open and safe for all users.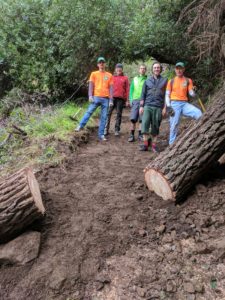 We're also team players. We proudly collaborate with the Bicycle Trails Council, Friends of Sausal Creek, Friends of Joaquin Miller Park, and Oakland Public Works. We've led youth, church organizations, and corporate teams in park work days, and we continue to work closely with OPD and OFD to help improve emergency preparedness inside the parks.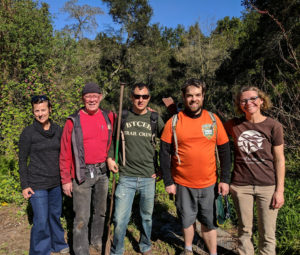 We need your support
Our stewardship programs require funding for tools and materials. We are an all-volunteer organization, so your tax-deductible contribution goes directly to support our mission to help promote, maintain, and enhance Oakland's wildland parks and trails. Since launching our fundraising campaign in late June, we've reached nearly 1/3 of our $3000 goal for summer stewardship projects. With donation levels as low as $10, every little bit helps! Please donate HERE.