TRAILHEAD is a documentary film project of Oakland Trails
---
---
What people are saying about TRAILHEAD:
"It's spectacular."
Chip Johnson, San Francisco Chronicle
"An inspirational and beautifully filmed documentary."
Carolyn Jones, East Bay Regional Park District
"This film showcases our city in a whole new way."
Ken Lupoff, Oakland Parks & Recreation Foundation
"It left us both swelled with pride."
Bryan Beyer, Oakland resident
---
Production Team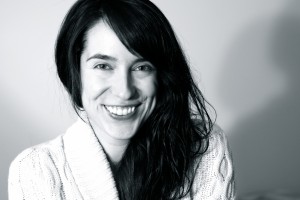 Emily Fraser – Co-Director/Producer, Cinematographer, Editor
Emily Fraser is a San Francisco Bay Area documentary filmmaker committed to finding poetry in the everyday while provoking discussion around pressing social and environmental issues. Her work has been shown around the country and the globe, with screenings at Big Sky Documentary Film Festival, Doc NYC, Columbus International Film + Video Festival, the University Film and Video Association Conference, the Water Environment Federation, and the Pacific Film Archive, among others. Emily has served as a filmmaker for the Southern Environmental Law Center, the Revs Program at Stanford, and the Boy Scouts of America, and as the coordinator of the Stanford Environmental Humanities Project's annual environmental film series. In a previous life, she worked as an environmental consultant, focusing on projects in conservation, resource management, and alternative energy. She holds a bachelor's degree in environmental policy and art/architecture from the College of William and Mary and an M.F.A in Documentary Film and Video from Stanford University. Emily lives and works in Oakland, CA as an independent filmmaker and is in development on her next documentary project, "Ghost Town." http://emilyelizabethfilms.com/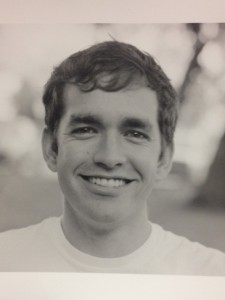 Henry Wiener – Co-Director/Producer, Cinematographer, Editor
Henry Wiener, born and raised in Jackson, MS, received his undergraduate degree from Columbia University, majoring in American Military History. After living and working in New York City for 5 years, Henry completed his MFA in Documentary Film at Stanford University in 2014. His films cover an eclectic group of subjects: Bay Area gun rights activists, a 21 year old female NASCAR driver, a Minor League baseball churro vendor, and a traveling Rabbi. All of these films tell stories of people who pursue life with special passion and energy, across a spectrum of American culture. Henry currently lives and works in Oakland, CA as an independent filmmaker. http://henrywiener.com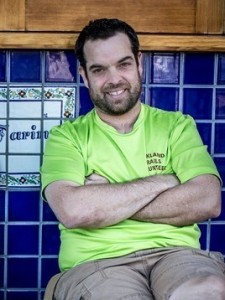 Stan Dodson – Executive Producer
Stan Dodson, manager of La Farine Bakery in Oakland's Dimond District, and past board member of the Dimond Improvement Association and Friends of Joaquin Miller Park, has worked as a volunteer to promote, maintain, and enhance the trail system that connects Dimond Park to the Bay Area Ridge Trail since 2008. Stan continues to provide leadership for community involvement up and down the hill, including producing the TRAILHEAD documentary, co-founding Oakland Volunteer Park Patrol, offering free hiking and mountain biking tours, and leading ongoing trail maintenance and enhancement projects in Oakland's wildland parks. Through these efforts, Stan strives to inspire outdoor recreation and park stewardship while shining a bright light on the City of Oakland.
Thank you to our film sponsors!
And a special thank you to
and the following generous supporters:
. . .
Karen Long, Cathy Barale & Eric Lindquist, Russell & Lisa Yee
Larry Riggs, Carrie Campbell, Hank Phillips,
Karen Marie Schroeder, Gary McCormick, Chuck & Laura Escover,
Eric, Kim, Noah & Cassie Baird, Carolyn Devol, Carl Kohnert,
Loretta Quan, Alan & Barbara Goldenberg,
John, Marty, Lauren, & Erin Dodson, Doug Wong,
Allyson Hance, Paula Kimbro, Kathleen Russell,
James Baack, Pete Barnett, Matthew & Carol Lonergan,
Marysue Fisher, Carol Heard, John Olson, Carol Hazenfield,
Jeff Wilbur, Alton Jelks Jr., Scott & Kimra McAfee, Reesa Tansey,
Steve & Marie Munson, Sandra Venning, Patricia Barale,
Heidi Williams, Richard Cowan & Kathleen Collins, Bob Werner,
Birute Skurdenis, Phil & Kathy Caskey, Greg Lassonde,
Stephen Foster, Trish Powell, Leslie Ann Jones, Marion Mills,
Tom Rose & Suzanne Knott, Colleen Johnson, Marcia Henry,
Mike Udkow, Margaret Langston, Helene Byrne,
Alisa Schulman & Scot Sowder, Jennifer Bellenger,
Francesca Kuglen, Gail Wallace, Kevin Smith, R. Jacobs, LMFT,
Sam Kaufman, Amy Lester, Laine Farley, Joni Anderson,
Laurie Umeh, Scott Yundt, Saara Robles, Curtis Doughty,
John Eckhouse, Robert Terra, Dick & Nancy Kolbert,
Gisela Merker & Marilyn Miller, Charlotte Hennessy, Erik Zapien,
Marleen Sacks, Gary Larson & Helen Bell, Jessica Kim,
Antosh Gazel & Barbara Hui, Zee Wong, Mike Sherwood & Kathy Keeran,
Jean Krieg, Mary Baron, Pamela Eguchi, Caren Roddy,
Ana Rauch, Jack Stephens & Julie Jones, Gen Katz,
Marjie Rhoades, Jack Krasner, Katherine Kott, Michael J. Clark,
BB Borowitz, Irene Kane, Tom Branca, David Fore,
Andrew Aldrich, Manuel Alonso, Janice Stamos,
Mark Rauzon, Robert Finkel, Sandra Downey, Decky Thornton,
Chris & Debra Harper