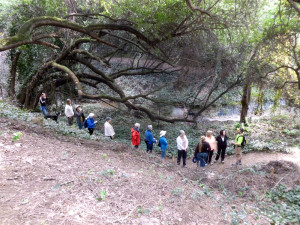 In my continued effort to promote the trail system that connects Dimond Park to the Bay Area Ridge Trail, I am now offering private hiking tours for routes that include Dimond Canyon Park and/or Joaquin Miller Park. To learn how to set one up for you and your group, please visit the "Hiking Tours" page.
This is a great opportunity to learn new trails, and also to introduce the trail system to your friends, family, and co-workers.
See you on the trails!
– Stan Dodson
Trails Volunteer